As per the Ministry of Commerce and Industry, the companies have to follow the below-mentioned rules.
To change the working hours of companies and commercial shops, as it became from 6 am to 7 pm and this excludes vital services.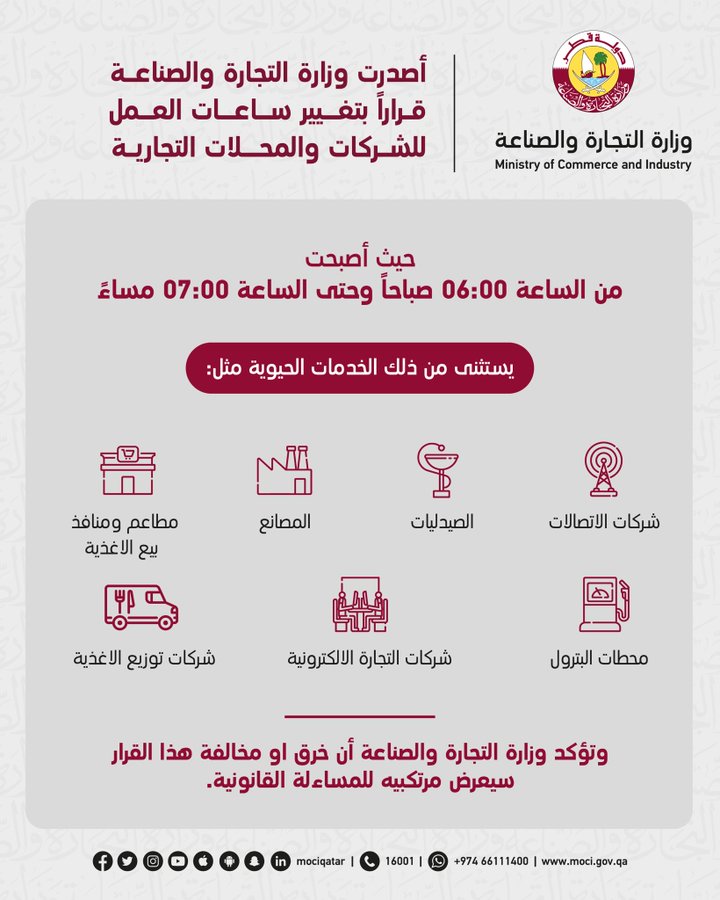 The Ministry also issued a decision to close the following stores: hot and cold drinks shops, coffee shops and cafeterias until further notice.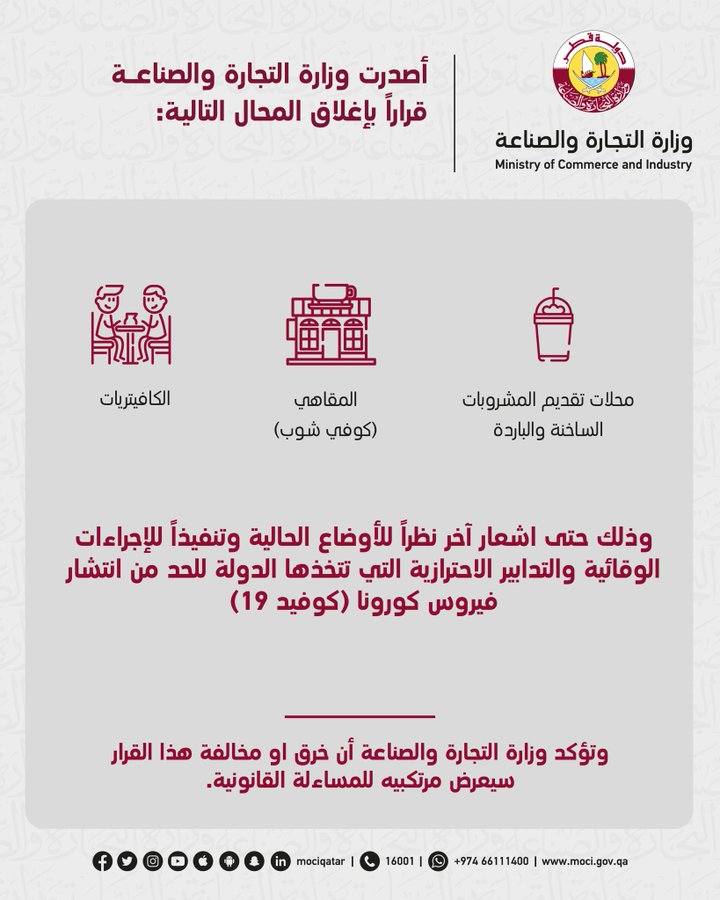 For more information, visit MOCI.